Tillandsia circinnatoides
- Inflorescences -
Photographs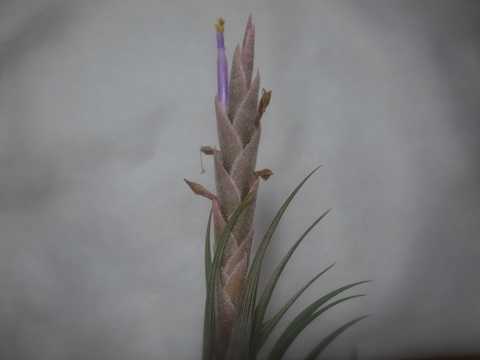 June 27th, 2022
The inflorescence is not branched and grows at the growing tip of the foliage. The flower spike turns red by placing at sunny places. Infloresceces were 100 - 130 mm long, and flower spikes were 100 - 120 mm long.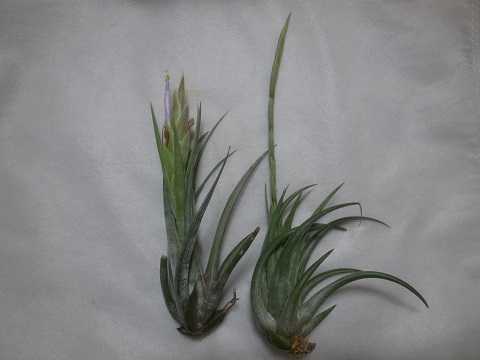 June 12th, 2020

The left is Tillandsia circinnatoides and the right is Tillandsia weberi. Foliages are looks like but the infloresces are different. The inflorescence of Tillandsia circinnatoides is short, whereas that of Tillandsia weberi is red and longer.

Copyright (c) 2022 NariNari, All Rights Reserved.