Tillandsia capitata
- Green foliages -
Photographs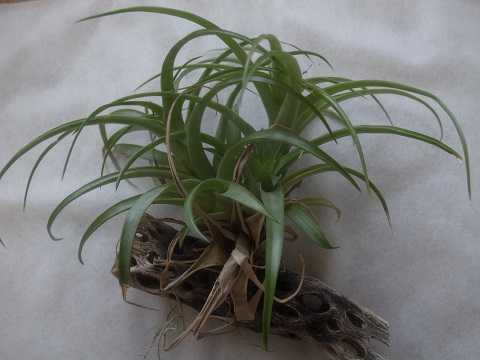 September 5th, 2020
The 4th generation foliage which has been cultivated for 5 years since 2015. The large foliage at right bloomed this year and the 5th generation offset is growing. The large foliage at left is that of 1 generation before and it bloomed last year. The brown foliage at the lower part is that of 2 generations before and it is dying. The foliage of 2 generations before begins to die when a new offset started to grow.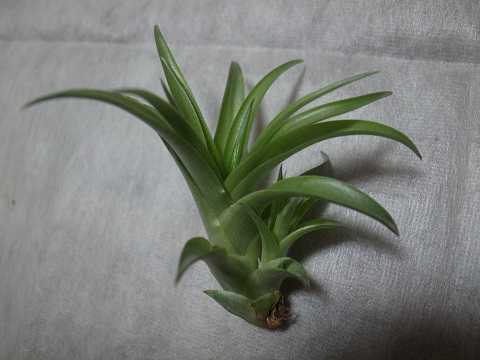 September 4th, 2015
The foliage has been cultivated since 2015. The 1st generation foliage as a dispatched pup. Trichomes of leaves are much less.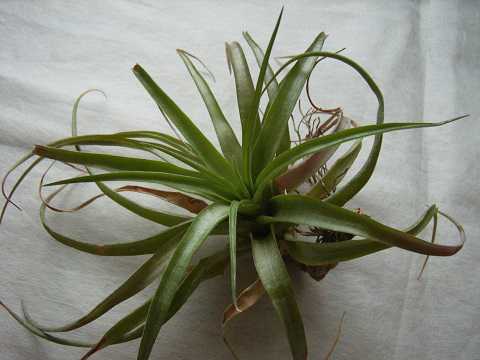 June 14th, 2008

The foliage had been cultivated from 2003 to 2008. The 3rd generation foliage.

Copyright (c) 2020 NariNari, All Rights Reserved.