Tillandsia tricholepis
- Green foliages -
Photographs
April 7th, 2019
The foliage has been cultivated since 2019. This foliage was sold as Tillandsia pedicellata. This is Tillandsia tricholepis as 1 - 2 yellow flowers bloom at the top of a short inflorescence. This foliage has shorter inflorescence than the standard Tillandsia tricholepis and blooms more frequently.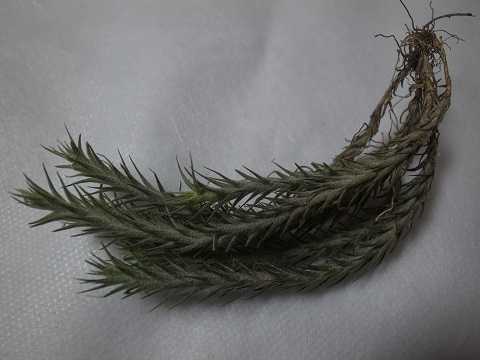 September 22nd, 2017
The foliage has been cultivated since 2017. Appearance of the foliage is different from the foliage cultivated previously. Leaves are darker and thicker.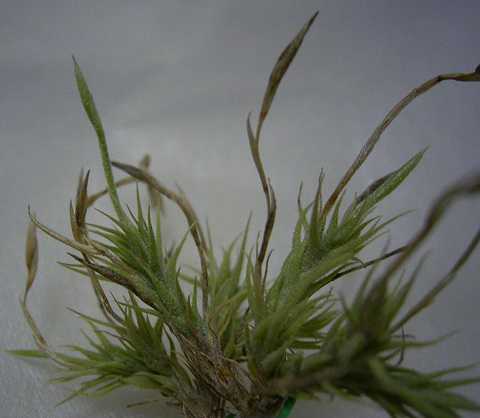 April 30th, 2004

The foliage had been cultivated from 2003 to 2008.

Copyright (c) 2019 NariNari, All Rights Reserved.